Make the Most of Your Money: Shop Online & Get Cash Back Instantly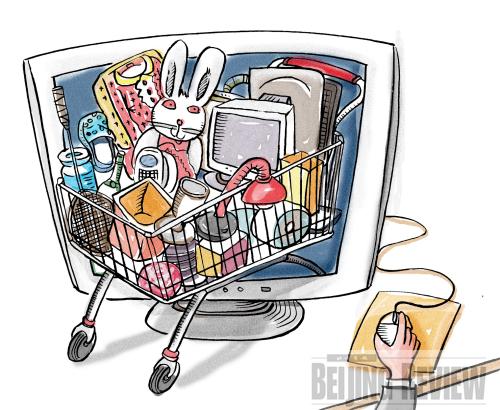 As the world continues to embrace technology, more people are turning to the internet to make purchases. This has made online shopping increasingly popular, especially during the pandemic. However, did you know that you can make purchases online and get cash back? In this blog post, we will explore how you can make the most of your money by shopping online and getting cash back instantly.
Sign up for cashback websites:
Cashback websites are a great way to earn money while shopping online. These websites partner with companies, and when you purchase something through their links, they earn a commission. Part of that commission goes to you as cashback. All you need to do is sign up for a cashback website, browse through the available stores, and select one that you're interested in. After making your purchase, your cashback will be credited to your account. Some popular cashback websites include Rakuten, Ibotta, and TopCashback.
Use coupons and promo codes:
Most online stores have coupons and promo codes that can get you discounts on your purchases. These discounts can range from free shipping, a percentage off your total purchase, or a specific dollar amount off. Not only do these discounts help you save money, but pairing them with cashback from a cashback website can help you save even more. You can easily find coupons and promo codes on the store's website, by signing up for their newsletter, or by doing a quick Google search.
Compare prices:
One of the great things about online shopping is that you can easily compare prices across different stores. Before making your purchase, take time to browse through different websites to see if you can get a better deal. Some websites like Google Shopping, Price Grabber, and Shopping allow you to compare prices across different retailers in one place. By doing this, you can ensure that you are getting the best deal possible and getting cashback on top of that.
Make use of credit card rewards:
If you have a credit card that offers rewards, you can earn points or cashback on your online purchases. Some credit cards offer higher rewards for purchases made at specific retailers or on specific categories. Before making your purchase, check if your credit card offers any rewards, and if so, if there are any special deals for online shopping.
Shop during sales:
Lastly, shopping during sales can help you maximize your savings. Retailers often have sales during holidays, end of season, or special occasions. During these sales, items are often discounted, and retailers may also offer additional cashback or discounts. By shopping during these sales, you can take advantage of the discounts while still getting cashback.
Shopping online has made our lives more convenient, and with the added benefit of cashback, it can help you save money. By signing up for cashback websites, using coupons and promo codes, comparing prices, making use of credit card rewards, and shopping during sales, you can make the most of your money.