Simple Wedding Ideas to Create an Unforgettable Day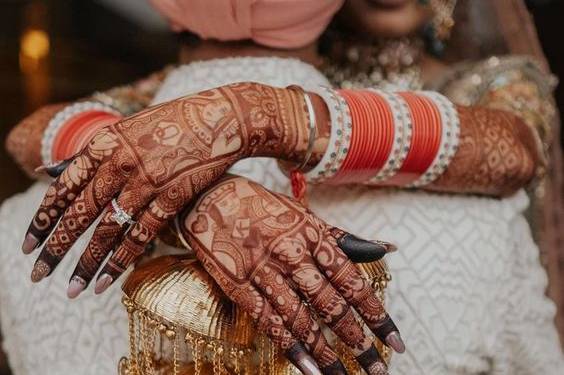 Introduction: 
Planning a wedding can be overwhelming, but it doesn't have to be. There are countless simple wedding ideas that can make your special day even more memorable without breaking the bank. When it comes to weddings, there's no one-size-fits-all approach. Every couple is unique and has a different vision for their special day. But no matter what your theme, style, or budget may be, planning a memorable wedding doesn't have to be complicated. Here are some simple ideas that can help you create an unforgettable wedding day without breaking the bank. 
 Choose a Meaningful Venue 
One of the best ways to make your wedding stand out is by choosing a venue that holds special meaning for the two of you. Whether it's a park where you used to take romantic strolls or the place where you had your first date, selecting a location that has sentimental value can play up the emotion of the day and add an extra layer of significance to your ceremony. As an added plus, these types of venues tend to be more affordable than more traditional ones.
DIY Decorations 
When it comes to decorations, there are endless options when you decide to DIY. For example, decorate mason jars with twine and lace, fill them with colorful flowers and you've got yourself a beautiful centerpiece. Or take some wooden pallets and paint them with chalkboard paint so guests can write personalized messages for the couple. And don't forget about string lights – they create a romantic atmosphere and can easily be hung all around the venue. 
Unique Favors 
No wedding is complete without favors! Instead of buying something generic that will just get thrown away, give guests something they actually want like homemade cookies or candies in personalized packaging. You could also provide plants (which double as centerpieces) that guests can take home afterward or mini bottles of local wine as a reminder of your special day. Whatever you choose, adding a personal touch ensures that your guests will remember your special day for years to come! 
Delicious Treats 
For food at your reception, think outside the traditional cake route – there are tons of delicious alternatives such as cupcakes or pies that you can serve instead! If you're looking for something different than the standard appetizers and entrées, why not set up an interactive food station? Guests love being able to customize their meal with their own creations; think taco bars or customizable pizzas! Interactive food stations add a fun element to any reception while still providing delicious and filling meals for everyone in attendance.  
Incorporate Personal Touches 
Small personal touches are another great way to add meaningfulness to your big day without breaking the bank. Instead of spending money on expensive decorations or favors, consider adding DIY elements like handcrafted table cards or personalized signage in lieu of traditional ones. You can also opt for seasonal flowers or greenery instead of pricier arrangements — this will also help bring down overall costs while still giving your guests something beautiful to look at throughout the night. And if you really want to get creative, why not include some family heirlooms into the mix? This could mean anything from displaying old photos in frames around the venue to using vintage jewelry as part of your bridal ensemble—the possibilities are endless! 
Take Advantage of Technology 
We live in an age where technology makes it easier than ever before for couples to plan their dream weddings on a budget. Sites like Etsy offer thousands upon thousands of options for everything from invitations and decorations to favors and accessories — all at incredible prices! Plus, apps like Zola make it simple for couples (and their guests) to keep track of every last detail from RSVPs and registry items all in one place — making it much easier (and more affordable!) for everyone involved. So don't be afraid to take advantage of modern technology when planning your perfect day; you might just find yourself pleasantly surprised with all that's available out there!  
Conclusion:  
There are countless simple wedding ideas out there that won't break your budget but will help create an unforgettable experience for both you and your guests on one of the most important days of your life. From DIY decorations to unique favors and interactive food stations, these ideas will ensure that you have an unforgettable celebration without wasting money on unnecessary details. With these simple tips in mind, creating an unforgettable wedding doesn't have to be complicated or expensive! Whether you choose a meaningful venue, incorporate personal touches into your décor, or take advantage of modern technology -you're sure to have a day that's both beautiful and budget-friendly. Best wishes as you start planning!